Rosogulla is the Sweetness of Bengal not of Orrisa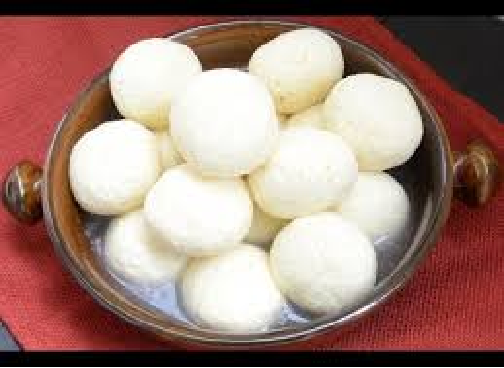 War between West Bengal and Orrisa for the Geographical Indication (GI) tag for the rosogulla has finally reached a conclusion , and West Bengal won the matter before .
Before making the claim for GI in WIPO ( World Intellectual Property Right ) have to decide the actual Geographical origin of the Rosogulla . under this battle W.B. is oblivious claimant but Orissa was also claiming for the same as "Sunder Bhog" similar to Rosogulla .Representational image. AFP
A geographical indication is a sign used on products that have a specific geographical origin and possess qualities or a reputation that are due to that origin."
As per Rule the GI tag provides an assurance of quality and uniqueness, which are attributable to the place of its origin.This agricultural, natural or a manufactured cultural product is awarded a tag by experts to protect manufacturers who produce these genuine products. They also get a premium pricing for the same in the domestic and international markets thanks to the tag.Some other products from India to get the tag include Maheshwari Saree , Agare Ka Petha , Nagpur oranges and recently Ratlami Sev etc.
West Bengal chief minister Mamata Banerjee was delighted by the news. "Sweet news for us all. we are very happy and proud that Bengal has been granted GI status for rasgulla," she said, taking to Twitter to express her delight. it brings to a conclusion a bitter battle over the sweet. For years, Odisha and West Bengal have bickered over where the dish originated from. Odisha claimed to have "invented" the sweet, saying it had ties to a centuries-old ritual associated with Lord Jagannath.
The tussle escalated in June 2015, after Odisha's science and technology minister Pradip Kumar Panigrahi set up committees to trace the origin of the dish, as per a report on CNN-News18. They even went a step further to declare 30 July as 'Rasagolla Dibasa' to celebrate its origin.
The report said that the West Bengal government then decided to fight this claim legally and provided evidence that the dessert was, in fact, created by renowned sweet-maker Nabin Chandra Das in 1868. Das' great-grandson, also the executive director of KC Das Pvt Ltd, told The Indian Express that they were happy with the decision. "We are all so happy. It was a bitter fight. We provided documents to prove our claim that rasgulla originated from Bengal. We also thank our chief minister, who after seeing media reports, asked the government to apply for GI registration," he said.