Hotel Taj Palace Got Registration of Trademark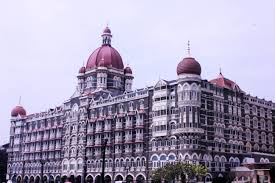 First time in India Trade Mark Registry has assigned an image of the tomb of Hotel Taj Mahal Palace l. first structure in India to get such a trademark registration , one of many firsts of this landmark of the city and takes it into an elite group of trademarked structures across the globe, enhancing its stature in the international hospitality industry. logic of applying for a trademark originated a year ago, during the tenure of former Indian Hotels (IHCL) MD and CEO Rakesh Sarna. A hospitality veteran, Mr. Sarna had brought several changes to the Taj Group, including the introduction of the brand architecture that the chain calls 'Tajness.'
Under fast registration process , It took seven months to get the trademark. Usually, trademarks are only assigned to company logos and brands, entities that make goods or services that are bought and sold or the goods or services themselves. This is to protect these commercial entities from other commercial entities that may seek to use their goodwill and brand recognition.
Taj Hotels Palaces Resorts Safaris (which is owned by Indian Hotels, the hospitality arm of the Tata Group) by applying for the trademark, demonstrates that it believes that the very look of the building — or reproductions of it — is so recognisable that anyone attempting to replicate or use it for any commercial reason is trying to cash in on its brand, and it therefore needs to be protected. At its most basic level, the trademark means that no one — or no organisation — can make commercial use of images of the Taj Palace exteriors. without consent.
It also concedes that as far as the Indian government is concerned, the Taj Palace is the most identifiable commercial building in India, since there are many other buildings — Parliament House or Rashtrapati Bhavan to name just two — that are more widely recognised. Not to speak of historically important monuments, like the Qutb Minar or India Gate. Or the Gateway of India (20 years younger) in front of the hotel. Or, for that matter, that famous mausoleum in Agra after which the hotel is named.this enhances the Taj Palace's place in the world: among the other well-known structures around the world with trademarks are the Empire State Building in New York City, the Eiffel Tower in Paris, and Sydney's Opera House.
getting a trademark assigned is just one more first in the 114-year-long journey of the hotel. The story goes that Tata group's founder, Jamsetji Tata, decided to set up the hotel after he was refused entry into Watson Hotel, which only allowed whites. The Taj was the country's first luxury hotel built by an Indian and Bombay's first luxury hotel.At the time of its inauguration, it was the only hotel in India with electricity. It was also the first to have an elevator, a licensed bar, an all-day restaurant and a discotheque. It has played host to leaders of the Indian Freedom movement such as Muhammad Ali Jinnah, Sarojini Naidu and many others. Lord Mountbatten, the British Raj's last viceroy of India, announced the country's independence from its steps in 1947.